With increasing Diversity/Workforce goals and stricter compliance requirements on construction projects, it can be challenging for Owners, Agencies, and Contractors to find qualified M/W/DBEs and diverse workers. The time and money spent trying to achieve these goals doesn't always pan out and you may find yourself falling short of your goals. (When we refer to M/W/DBE firms we include all manner of classifications including but not limited to Minority, Women, Disadvantaged, Disabled, Veteran Owned, LGBTQ, Section 3 Business Concerns, Small and Local Business Enterprises.)
M/W/DBE Contractors may also be discouraged facing barriers to entry like bonding, insurance, access to capital and other resources.
TSIB created a program to help maximize participation and perform many of the activities necessary to succeed. Our exclusive program, DiversityAssured, is unique because it benefits all parties—Owners, Agencies, Contractors, M/W/DBEs and workers.
Support the growth and development of certified firms, a diverse workforce and the organizations that hire them.
Program not only reduces the burden of diversity goal compliance but also helps to increase M/W/DBE and workforce utilization. This holistic approach was designed to support diversity, equity, and inclusion on your projects.
Our overall program consists of:
Attention M/W/DBE Contractors!
We know pre-qualifications are intense and public databases may not accurately reflect your up-to-date information. That's why, as part of our DiversityAssured Program we have created a questionnaire that focuses on your capacity. Our Business Enterprise Questionnaire (BEQ)* provides decision makers with a snapshot of your capacity and the information that really matters. With your permission, we are happy to share your experience with our clients. Companies looking for firms just like yours. If there is a match, you can then complete their formal pre-qualification.
The BEQ triggers a callback from our DiversityAssured Program team. We discuss your capacity and provide access to the resources & risk management tools you need. Once in the program, we then connect you with our clients to find the right opportunities for you.
* Please Note: You will be directed to a 3rd Party website to complete the questionnaire.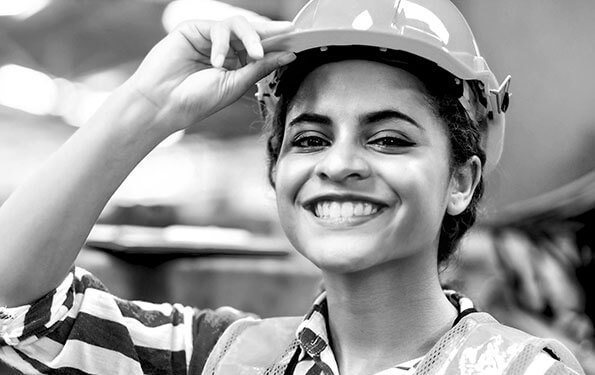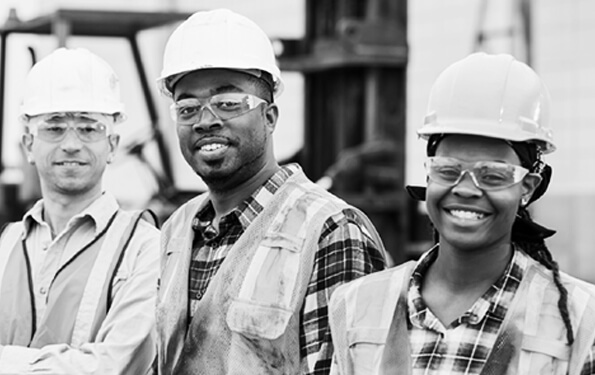 Sell Sheet for Diverse Businesses (DB)
The DiversityAssured program reduces the burden of time and money spent on managing Compliance Services. Our team performs the ongoing community engagement, talent assessment, M/W/DBE Contractor Supportive Services, and Recordkeeping/Reporting that will help your project teams maximize participation.
Our program performs the contractual good faith effort obligations of soliciting work-ready M/W/DBE Contractors from poorly informed public databases for you. Our data can help you identify work-ready M/W/DBE Contractors, for right sized contracts.
This program is based on mutual collaboration and personal engagement between Stakeholders at all tiers to ensure certified firms have the access to the resources they need to succeed. In addition, we share procurement opportunities to help maintain and manage the costs associated with it.
When working with TSIB, all parties have access to our Brokerage and Administration services. We are able to bundle Insurance services with our DiversityAssured Program, to keep everything in-house and decrease overall costs for you.
Whether you are an Owner, Agency, Contractor, or M/W/DBE, our DiversityAssured Program can benefit you! Let us help you achieve success on your next project. to discuss how our DiversityAssured program is right for you! Reach out to Andis Woodlief or Anthony Amicucci today to discuss how our DiversityAssured program is right for you!