A coordinated safety and loss control program is a driving force for a successful Owner Controlled Insurance Program (OCIP). It is our belief that the project safety plan should be a collaboration between the General Contractor controlling the project site and the OCIP safety and loss control program. As this coordination is critical, it's very important all parties understand how to integrate these programs to get maximum protection for the project and enhanced loss control for the OCIP.
Under traditional insurance, the general contractor typically has their own site specific safety program that will set minimum standards for all parties working on the site. However, there is an abundance of loss control programs and little, if any, standardization or coordination between them. A properly coordinated OCIP consolidates all safety and loss control under a single unified program. This establishes the safety culture on the project. It should lead to an overall improvement in the work environment and reduction in losses. A safer project is one of the key goals of an OCIP. A safer project not only reduces injuries, but can lead to direct financial savings under the program. There is also an ancillary benefit – generally a safe project with few accidents has a more efficient workflow than a project that is less safe. The owner benefits in terms of the construction schedule and lowering the total cost of construction.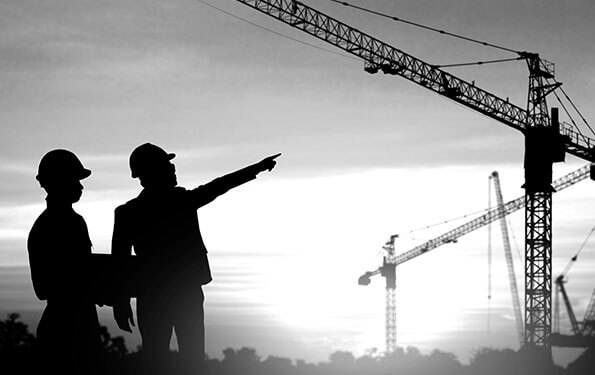 Some specific requirements, instructions, and standards we would recommend and/or perform:
Project Site Logistics — Public Safety Issues
Crane Staging Plans
Critical Lift Plans – Job and Daily Hazard Analysis (JHA & DHA)
Egress/Ingress
Site Fencing/Lighting/Security
Emergency Response and Crisis Management Plan:
All Parties Need to be United
General Contractor Controls
Safety Program and History – Including drug testing, Return-to-work and Safety Incentive programs and detailed review of the contractor Site Specific Safety Program
Operational History and Quality Control Program or Protocols
Subcontractor Pre-qualification
Accident Investigation Procedures
TSIB's history is in the construction industry so we have a great deal of practical experience in helping our clients coordinate these safety and loss control programs. Our team of leading construction industry safety professionals throughout the country that we partner with have a proven commitment and excellence to project safety. In collaboration with our client, and the project General Contractor, we will put together a best in class safety and loss control program for your OCIP.