Risk Management Information System (RMIS)
The Next Generation in Wrap-Up Administration
Wrapworks® is the most advanced, flexible, turn-key solution for automating and streamlining Wrap-Up administration. The administration of a CIP involves handling a large volume of paperwork. Critical to effective management of this information is an advanced Risk Management Information System (RMIS).
Technology Built Exclusively for Construction Insurance
A single technology platform for CCIPs, OCIPs, GL-only, WC-only & Certificate Tracking
Improved information access for sponsors & contractors plus effortless automation for administrators
Detailed reports
Ensure timely communication and submission for participants
Accessible via Web, all browsers, all devices including tablets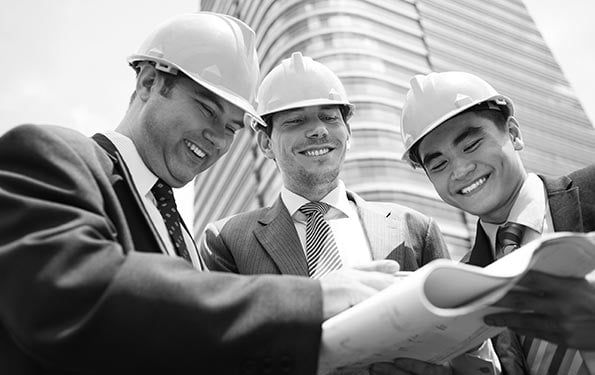 Features and Functions Overview
Proprietary Wrapworks Features
Enrollment Status
Payroll Summary by project or Contractor
Payroll Variance – payroll submitted vs the carrier audit results (if carrier results are received)
Loss Runs if claims are received and uploaded
Project Termination Schedule
Management Summary – Delinquencies Only
Compliance Status Report- states exactly what is needed to be compliant with the program
Delinquency Matrix – status count by project/sponsor
Summary of Payroll and Man hours
Comparison of Payroll to Contract Volume
EMR Report – list contractors and EMR rating
Reminder when project policies are going to terminate at 60 days, 45 days, 30 day, and 15 days
Termination letters to all Enrolled Contractors
Delinquency Matrix – by contract, by Wrap Administrator, by project
Offsite Contract Policies – list each line of coverage, carrier and broker and limits, start and end dates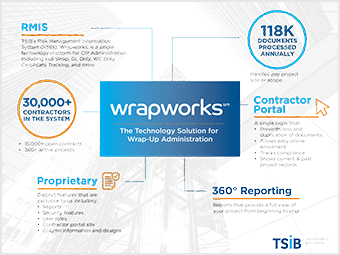 This infographic explains our Wrapworks platform as a solution for your Wrap-Up Administration needs.