What does a successful co-broker partnership look like for your firm?
Do you wish to expand your service offering to your current clients?
Do you need data that helps build a better submission for the Marketplace?
Do you need reporting that can help manage your clients' projects better?
Do you need Wrap-Up administration function handled from orientation through close-out?
TSIB is driven to create successful outcomes for our clients with cost effective solutions to enable you to fully service all of your clients' Wrap-Up needs.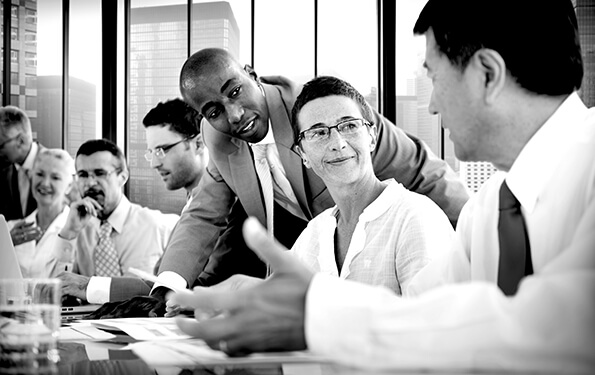 Whether it is feasibility studies, program development (single site or rolling programs), technical consulting, crisis management, or even sales and marketing support, we have the expertise to help you build your construction vertical. In addition, our Wrap-Up know-how enables us to provide all administrative functions – from orientation and enrollment through close-out and financial auditing; as well as certificate tracking, credit valuations, payroll tracking & project close-out. Our professionals can also deliver construction and Wrap-Up training to your firm.
We understand for a job to be successful and managed properly, you and your client cannot leave anything to chance. TSIB can provide Meaningful Stewardship where communication plays a vital role. Additionally, our claim services—which include claim review and tracking, thorough investigation of all claims, assess coverage applicability and exclusions, mediation, etc.—promote overall claim advocacy.
Our Wrapworks® subcontractor portal is a turn-key solution for automating and simplifying Wrap-Up automation. It can produce reports and information that will make your job easier, including:
Enrollment, payroll, and certificate tracking
Project insurance cost analysis
Loss run reports
Verified insurance rates
EMR Report
Lastly and most importantly, TSIB provides our clients peace of mind. They know we provide the best services in program design and development, administration, protective risk control, and risk management.
We are committed to our clients. We look at the smallest details to ensure nothing is overlooked, from the onset of a project until it is complete. At TSIB, we like to say Construction is in our DNA. That's because our experienced risk advisors understand the intricate details of construction, insurance risks and contracts. We have managed over 1,000 OCIP and CCIP programs covering more than $40 Billion in construction volume.
We can also offer the stability of service as our Wrap-Up operation is centralized – one place for all your answers.
But don't just take our word for it – TSIB has a history of successful co-brokering partnerships. We can put you in touch with any one of our current partners so they can tell you themselves.