Construction Safety & Loss Control

During the design phase of a Controlled Insurance Policy (CIP), the level of safety and loss control support resources will be evaluated based on requirements of the General Contractor, safety program parameters from both the Owner and General Contractor, and the levels of safety management provided by the Owner, the General Contractor, and each prime contractor. Our team can also assist you in developing "Best Practices" for project safety. Some examples include: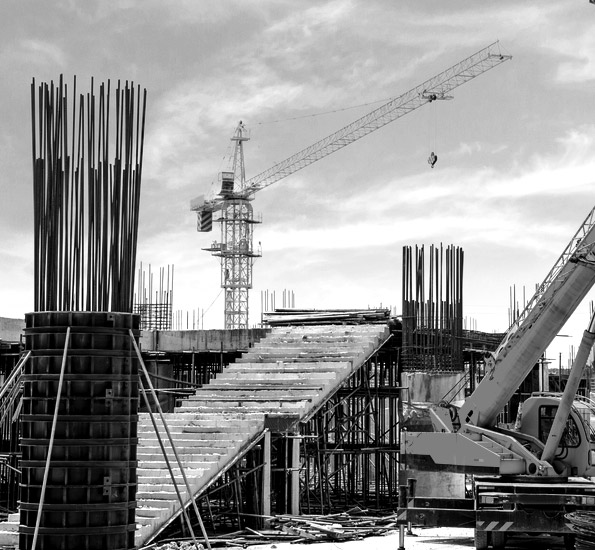 Project Safety Committee
Nothing Hits the Ground
Handrails At Any Height
Ladders Last
Full-time Material Manager On Project
100% Glove Program
Implement Predictive Solutions System for Safety Inspections
Weekly Safety Training for Contractor Staff
Strict worker removal program for violations of our safety program
Principal meetings after every incident
Project clean up every night
Worker sign off (no injury) every Friday or Monday morning for week prior
Our Safety Manager will begin by developing relationships with the Owner's Project Team and General Contractor in order to build a climate of cooperation and understanding. We will develop an OCIP loss control manual that communicates the intent and commitment to safety, and outlines specific requirements for the administration of the program. We believe this will help with "buy-in" of the safety program by the contractors and workforce. Our representative's visits to the project site would be both announced and unannounced and would consist of site safety assessment, records audit, and attendance at meetings to validate compliance with the OCIP requirements.
Our Safety Manager will perform the following specific functions with support as needed from the Service Team:
Pre-Construction Safety Meetings:
These are formal meetings with all prime contractors prior to commencement of work and would include reviewing the scope of work, Site Specific Safety Program, and their Code of Safe Practices (COSP). This is also a key time to review the OCIP loss control manual with contractors to discuss specific requirements for their scope of work.
Job Hazard and Activity Hazard Assessments:
Sample reviews of Job Hazard Analysis (JHA) process with contractors for expected hazards associated with contractor's scope of work. Contractors would perform daily Activity Hazard Analysis (AHA) that addresses specific safety concerns of the day's activities to enhance their ability to identify and control risk to the workforce.
The OCIP Safety Manager will validate that training is accomplished by contractors in accordance with federal and state requirements, and will assist in providing material as needed.
The OCIP Safety Manager will gather and provide to the Owner a variety of reporting, including: quarterly meeting/site visit with recommendations for improvement as applicable.
Coordinate insurer loss control inspections, and accompany the insurer representatives on any such visits.
Review and distribute carrier loss control reports as needed.
Review insurer loss control reports for accuracy, resolve disputed items (if any), and assist in the development of corrective action plans.
Participate on a safety committee as needed.
Safety assessment shall be conducted and documented on a monthly basis.
Continually review and analyze project loss runs to identify developing loss problems and patterns and initiate solutions.
Continually review and analyze loss runs reports with recommendations for improvement made as a result.
Key Issues to Consider and Address in the Crisis Management Plan Include:
Crisis Communications Plan (including who should be contacted and when)
Fatalities and Serious Injuries
Terrorist Threats / bomb threats
Labor Disputes
Media Management (who is authorized to address the media?)
Fire/Explosion Response
Environmental Crisis
Specific Severe Weather Event Response
Workplace Violence
Structure Collapse/Failure
Responsibilities of the Construction Manager, General Contractor, Sub-contractors
What is considered a crisis or emergency?
No one expects a true crisis on a project, but it can happen and it is critical to be prepared. Events such as large liability claims, design mistakes, accidents, community turmoil, and exposing environmental hazards can result in serious injury and loss of life. These incidents can also create significant negative community response and media attention. In these situations, having a well-developed and rehearsed crisis management plan, with variations of the plan to cover any emergency you may encounter is part of a proactive and responsible OCIP design.