Workers' Compensation Insurance
Workers' Compensation Insurance provides your firm with the coverage to provide your employee with the medical costs for proper treatment of injury as well as up to two-thirds of their weekly salary. Providing a safe workplace is essential to the success of any contractor. TSIB's Workers' Compensation solution is customized to meet your specific business needs. It all starts with an initial meeting to learn about your claims history and reporting procedure, safety program, and types of work performed. Then, our deep technical expertise provides the framework to determine the right insurance coverage to give you peace of mind.
Every client case provides an intrinsic set of variables that have to be thoroughly examined to provide adequate coverage to indemnify against potential liabilities. This includes developing and maintaining Safety and Loss Control Programs to mitigate losses and to protect your Experience Modification Rate (EMR). Safeguard your company and your people with a TSIB Workers' Compensation solution.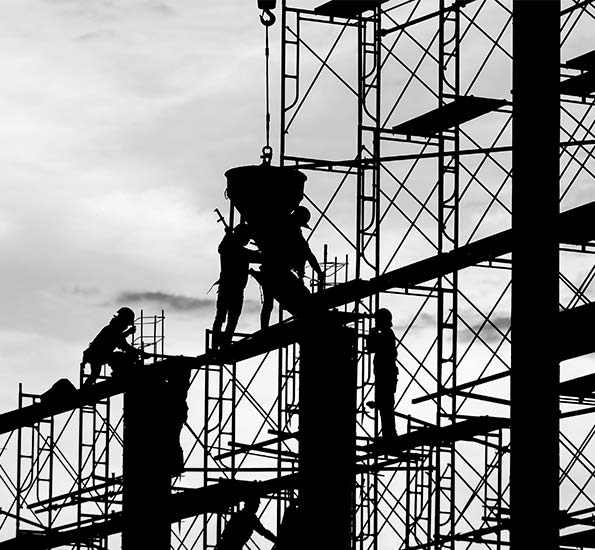 Compliance with state compulsory requirements.
Global Capacity Endorsement to cover employees working abroad.
Coverage available for Collectively Bargained programs.
Excess Compensation coverage for qualified self-insureds.
Policy Forms: Provided on state specific statutory form.
Policy Term: Annual.
Limits of Liability: Workers' Compensation Limits are statutory. Employers Liability Limits are available up to $1M Bodily Injury by Accident – Each Accident /$1M Bodily Injury by Disease – Policy Limit / $1M Bodily Injury by Disease – Each Employee.
We have a wide selection of program structures to meet your needs including: guaranteed cost, dividend programs, small, intermediate and large deductible options and retrospectively rated programs.